We're super excited to announce our keynote speakers for this year's Kids Read Comics festival at the Ann Arbor District Library:
Kean Soo is the creator of Jellaby, the story of a new kid in town and the purple monster she befriends.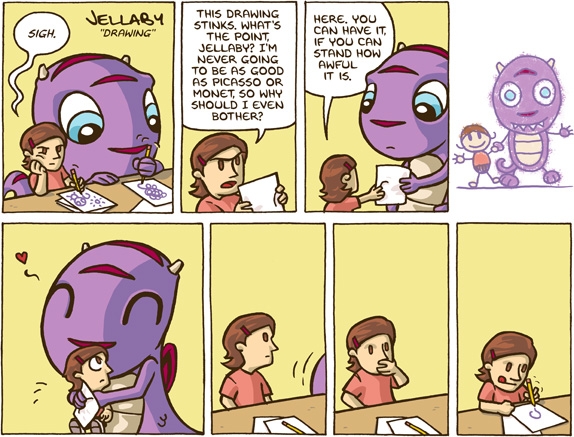 Tory Woollcott wrote and drew Mirror Mind, based on her experience growing up with dyslexia.

Tory and Kean will be on hand to give the Saturday morning opening presentation at KRC, participate in workshops, and meet old and new fans in Artists Alley. We're thrilled to welcome them and know that you will be too!
And coming soon: a whole slew of additional guest announcements!